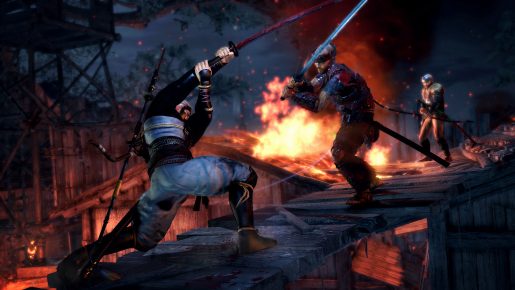 The UK sales report is in and Nioh had an impressive debut for a PS4 exclusive. The overall chart belonged to Grand Theft Auto V though.
In the overall chart, Grand Theft Auto V was on top as reported by GFK Chart-Track. However, Nioh came in second and was the best selling game on the individual chart. Nioh was also number one in terms of overall revenue thanks to its £44.45 price tag.
Number 3 in the overall chart was Resident Evil 7 while mainstay FIFA 17 was in the fourth position. There weren't any other notable new releases this week as the rest of the chart was occupied by older games.
Later this month the chart will get more interesting with the release of For Honor and then Halo Wars 2. March is an even bigger month with Horizon: Zero Dawn, the Nintendo Switch and Mass Effect: Andromeda all releasing.