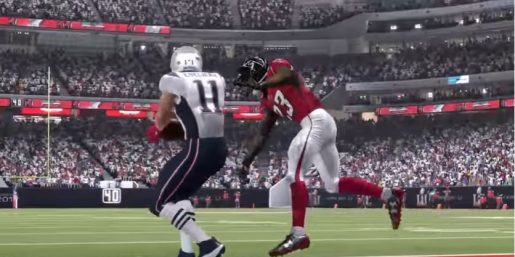 With the Super Bowl finished, the American Football season has concluded. EA Sports has now implemented the final roster update to Madden 17.
Operation Sports posted some of the highlights for the roster changes. This includes the player ratings and Tom Brady has an overall score of 96. If you saw what he did at the Super Bowl, you'll know why he's rated so highly.
Not everyone's rating has gone up though. Both Nate Solder and Matt Forte saw their ratings go down to an overall score of 87 and 84 respectively.
If you want to read a more detailed post about the Madden 17 roster changes, you can click here to see EA Sports' own post about it. All injuries have been removed so you can now play as inactive players. There won't be anymore updates until Madden 18 is released later this year.