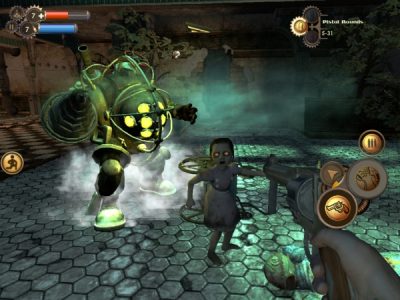 A few years ago, Universal was about to make a big Hollywood movie based on the BioShock franchise. Sadly nothing happened and now director Gore Verbinski talks about what happened.
During a recent Reddit AMA (via ComingSoon.net), Verbinski talked about why the BioShock movie wasn't made. It all came down to Universal as they were nervous about the profitability of the movie.
Verbinski said that the movie was pulled just eight weeks before they were set to shoot it. One of the reasons it was pulled was because Verbinski wanted the movie to be rated R. At the time of the movie's pre-production, R rated movies didn't earn that much money.
Not only was it going to be rated R, but they had to create a huge world for the movie. The price tag was going to be expensive. I remember reports saying it was going to be around $200 million or so.
Universal didn't think a R rated movie would make that much money at the Box Office and sadly the movie wasn't made. Remember, this was a few years ago before Deadpool bucked that trend.
That being said, it's unlikely other movie studios will be interested in making the movie even today. This is because the stigma that video game movies currently have. Let's just say most of them aren't received very well…