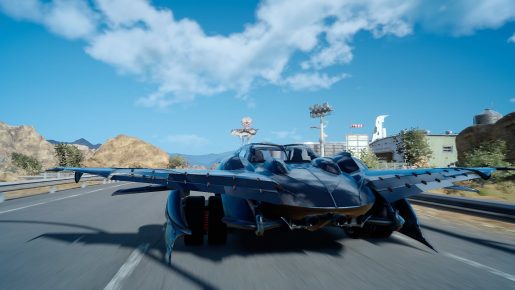 Square Enix revealed via its latest Active Time Report that Final Fantasy XV will finally get 60fps PS4 Pro support later this month. Other DLC info was also revealed.
Anyway, PS4 Pro support for 60fps will finally be available in Final Fantasy XV on February 21st. The default was 30fps since the game was first launched late last year.
Also coming out on February 21st via an update are new limited time quests. They will be hunts that are only available for a specific amount of time. They have also raised the level cap to level 120. The previous maximum was level 99.
Other minor things coming to the update is that Prompto can store 200 photos now as opposed to only 150. Lastly, you will now be able to listen to music on the MP3 while riding on a chocobo.
They also recapped the DLC news that is coming in the future. The Gladiolus DLC will be available on March 28th while a Prompto DLC won't be available until later this June. They also announced that the Platinum Demo will be discontinued on March 31st. Get it while you still can.
As for future updates, Hajime Tabata says he hopes to implement a system where you can drive the Regalia anywhere you want. More details on that will be revealed at a later date once they know how to put it in.