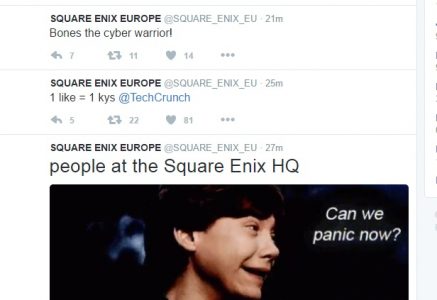 Don't believe anything that has been posted on the Twitter pages of both Square Enix Europe and Just Cause today. Both pages have been hacked!
Visiting the Square Enix Europe Twitter page has many obscene messages. Sadly, these hackers didn't do anything funny as they should have tweeted out fake news about a release date for Kingdom Hearts 3 or Final Fantasy 7 Remake.
Likewise, the Just Cause Twitter page currently has rude messages on it too. Apparently a group calling themselves the CyberWolfGang are responsible for the hacks.
Hopefully Square Enix is able to get a hold of both accounts. If the tweets get deleted, you can check some more over on NeoGaf.
Update: It looks like they have their accounts back.