The Resident Evil series has been the hallmark of survival-horror games ever since its first game was released back in late '90s. Over the years, the series has received all sorts of different changes, in which many fans were dismayed, especially with the last outing of Resident Evil 6 a few years ago. In an attempt to bring the series back to its roots, and staying true to the survival-horror genre, Capcom's latest outing of Resident Evil 7 is precisely the game to do just that. Yes, for those who have been wanting a real Resident Evil game that goes back to its roots, this is the one.
Resident Evil 7 follows the story of Ethan Winters who's trying to find his wife, Mia, in a remote fictional town of Dulvey, Louisiana. After being missing for three years, Ethan receives a video from his wife asking to pick her up, despite reports that she was presumed dead. Upon Ethan's arrival to the said location, he finds himself in the residence of the Baker family, in which he finds Mia. Ethan finds something is wrong in the house and with Mia, and thus starts the journey of Ethan in an attempt to escape from the Baker Family. Throughout the game, you will find the Baker Family to be very maniacal and annoying, especially the patriarch, Jack, who will keep chasing you around. Think of him as Nemesis in Resident Evil 3 that keeps on following you around, although you can temporarily kill him. That being said, he will eventually come back to haunt you again. Don't fret though, Resident Evil 7 has more substance than simply running away from enemies all of the time.
Unlike in past Resident Evil games we see some of the veteran characters appear in the game, Resident Evil 7 is quite different. Without spoiling anything, the game focuses heavily on Ethan Winters. He may not be as cool as Chris Redfield, Leon Kennedy, or Barry Burton, but he has a unique personality and skills that make him somewhat likable. His struggle in escaping through the nightmare of the Baker family and figuring out the mystery that surrounds the plantation mansion is really a challenging task for him and seeing him pull through is something fans should witness. At the end of the game, you'll then realize just how awesome Ethan is and may consider Resident Evil 7 to be your favorite Resident Evil game.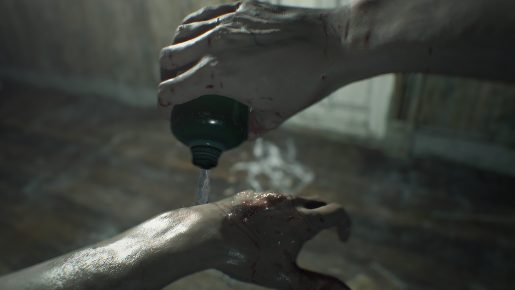 Shifting from third person to first person may be a bit awkward for long-time fans of the series. I must admit, it was first awkward navigating through first-person view but after playing through the game for hours, I realized that first-person works really well for this game. Since Capcom's main goal is to bring Resident Evil 7 back to its roots, being a first person survival-horror game made it possible. With it, you can feel that you are really part of the game, even without using a PlayStation VR headset. The atmosphere, and the other environments that you'll get to interact with look very realistic and will grasp your emotions so that you can feel the horror. Seriously though, Resident Evil 7 really succeeds in building up that eerie atmosphere and will really make you experience shake with fear
The pacing in Resident Evil 7 is quite similar to past Resident Evil games. Your objectives are to find a way to escape from the mansion of the Baker family, find yourself keys, solve puzzles and to seek new paths to go to. Pretty much what you've been doing in past Resident Evil games will be the same exact thing you'll be doing in Resident Evil 7, except certain puzzles of the game can be quite shallow compared to other Resident Evil games. For those who want to learn more of the game's lore and the events that happened prior, you'll find notes, and journals that are scattered throughout the game.
For fans who find Resident Evil 6 to be too action-orientated, Resident Evil 7 does the opposite by being a true survival-horror experience. Ethan's items are limited in number similar to classic Resident Evil games, and you will really need to prioritize what items you need to bring as you might find yourself running out of space later on. Fortunately, there's a storage box that you can find at a certain point of the game, including a save point in the form of a tape recorder.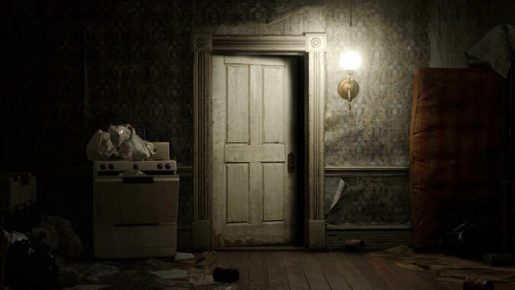 Conserving your ammunition is the other rule that gets brought back in Resident Evil 7. Yes, the ammunition in this game is very scarce and you will really have to think twice whether or not to use any bullets or to simply just run away from enemies. Throughout the mansion and the other areas that you get to explore, you will find that bullets are really hard to find, and for the most part, you might find yourself relying on your knife instead of using other weapons. As far as weapon selection goes, the classic ones found in other Resident Evil games are in the game such as the handgun and shotgun.
Boss fights in this game are quite interesting. Unlike in past Resident Evil games where bosses can simply be killed by shooting them in the head, Resident Evil 7 is quite different. At every boss fight you encounter, there are some tricks to take them down. You are not locked with simply just shooting them as there are other ways to take them down, which is quite refreshing. Though in some boss fights, the pattern is unclear and this can be annoying sometimes.
Combining items is what you'll be doing for the most part in the game in order to survive. First-Aid Spray is no longer a thing as it has been replaced with a First-Aid Bottle, in which you can craft. Scattered throughout the game, you will find plenty of herbs and chemical fluids that you can use to create a First-Aid Bottle. While there are plenty of herbs to come by, the latter ingredient can be rare. Aside from creating a First-Aid Bottle with the chemical fluid, you can also craft bullets by combing it with gun powder. For the first few hours of the game, familiarize yourself with the mixing of items as doing them often will help you along the way.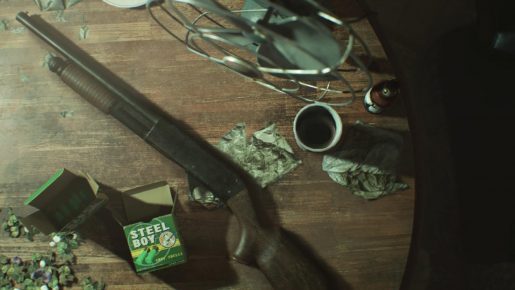 Visually, Resident Evil 7 looks stunning. Fans who have a PlayStation VR headset, the game is compatible with it. The VR plays rather well in this game but please note that with it, you cannot play in full HD resolution. There are other issues that you can encounter when playing on VR such as menus flickering too close to your face. The flaws in playing the game in VR are negligible though as to truly feel the game, using it is a must. For those who don't have a VR headset, the game looks phenomenal on a 4K TV. I played the game on a 4K TV set, equipped with HDR, and I must say that the visuals are really stunning and vibrant.
As for the extras, there are a lot of things to unlock in the game, just like in past Resident Evil games. Fans who want to play the game for more than one playthrough, there are secret weapons that you can unlock and an extra difficulty called Mad House that allows you play the game in a much higher difficulty level. For those who pre-ordered the game, the Mad House is already unlocked, although I suggest to play the game on a normal difficulty setting first. In addition, there are also a lot of hidden items that you can find throughout the game that warrants a second playthrough in case you miss them such as shooting bobbleheads, and finding coins that allow you to upgrade your health and more.
Verdict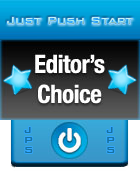 After almost a decade of waiting for a true Resident Evil game, I must say that it's finally here as Resident Evil 7 proves that the survival-horror genre is back. While the game has flaws such as some of the annoying bosses that can be quite troublesome and puzzles that are forgettable, Resident Evil 7 manages to stay true to its roots by delivering the perfect eerie atmosphere that many fans haven't experienced for quite sometime. For fans who have been waiting for a real Resident Evil game, this is the one you've been waiting for.
[Editor's Note: Resident Evil 7 was reviewed on PS4 Pro platform. The game was provided to us by the publisher for review purposes.]
Resident Evil 7: biohazard Review

,