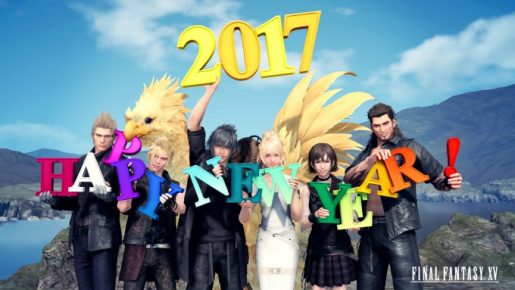 It's a new year and there is a lot to look forward to if you are a Final Fantasy XV fan. Director Hajime Tabata has posted a message to address the fans.
Tabata says he's proud of completing Final Fantasy XV in 2016 by giving us a game that  has 12 subtitle languages and 4 voice overs. Not to mention the game finally came out along with the CG movie Kingsglaive.
Here's what Tabata said about 2017: I have decided that 2017 is a year of giving back to everyone for their kindness.There are many players enjoying FFXV in various ways, and nothing makes us happier than this. To provide a long-lasting and even more enjoyable experience with FFXV for everyone, we will continue to update the game and release DLC. We ask for your continued support for FINAL FANTASY XV in 2017.

The game might be finished and many people may have completed the story, although more content will be released in 2017. Hopefully the DLC is worthwhile and gives us some content that may have been cut during production.