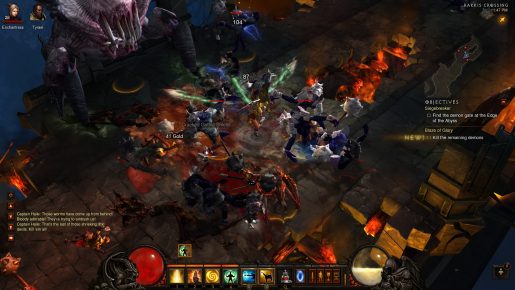 The patch notes for update 1.15 for Diablo 3 on PS4 have now been revealed. There's a lot of things that have been added.
Some of the features for the Diablo 3 update can be seen below:
20th Anniversary Event: Available in January only. hunt down Cultists in Adventure Mode and uncover clues that reveal a portal into Tristram's past.
Updated Legendary Items: Added new legendary powers to some items, and added a new piece to Armor of Akkahn for Crusaders.
4K Support added for PS4 Pro.
If you own the PS4 pro console, you should see some visual enhancements and other graphics improvements. If you own a PS4 and Xbox One, you can read the full patch notes by clicking here. If you own the game on PC, you can check out your patch notes by clicking here. The update itself is now available to download.