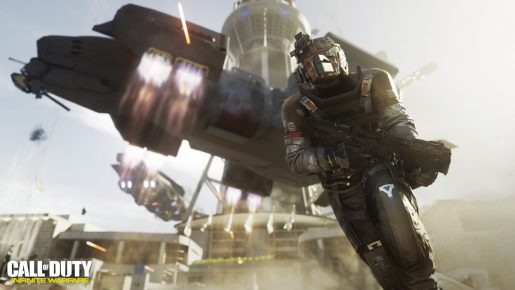 Infinity Ward has now released a new update for Call of Duty: Infinite Warfare. This new patch takes the version number up to 1.07.
If you are wanting to download the new Call of Duty: Infinite Warfare update, it's roughly 1.47GB in size on PS4 and 1.51GB on Xbox One. Make sure you have enough hard drive space in order to download this update. The update itself is also available now on PC.
As for the patch notes, you can read them all by clicking here. The new update brings us a host of bug fixes mainly in the multiplayer mode of the game. It also fixes some performance issues with splitscreen if you are playing on the Xbox One and Xbox One S.
As for PC fixes, various issues have now been rectified. Not a lot has been done to Zombies In Spaceland this time around. As aforementioned, most issues were in the online multiplayer mode.
Infinity Ward usually updates the game constantly so check back with us in order to find out when the next patch is due to arrive.