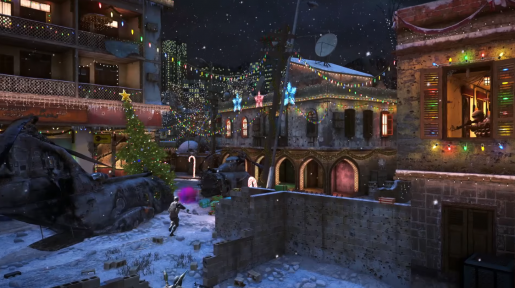 Activision has just announced that Modern Warfare Remastered will soon have two new game modes and six new multiplayer maps added free of charge.
According to Activision "'Tis the Season for more incredible Call of Duty: Modern Warfare Remastered content". On December 13th, an update will be released which adds in six new maps, plus the Winter Crash map skin and two fan favorite game modes: Gun Game and Hardpoint.
The content which can be seen in the below trailer will be free to all owners of Call of Duty: Modern Warfare Remastered. The remake cannot be purchased separately but comes bundled into the Legacy Edition or Digital Deluxe Edition of this year's iteration of the franchise, Call of Duty: Infinite Warfare.