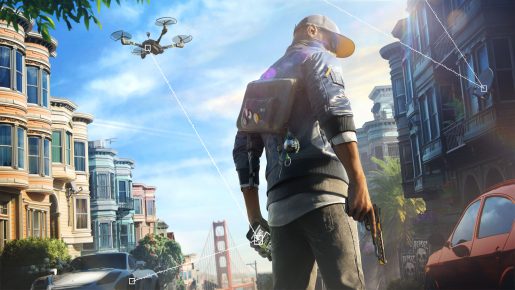 With Watch Dogs 2 now available, Ubisoft announced today that the 'seamless multiplayer' will not be live at launch due to certain bugs that causes the game to freeze and lag.
While this may be sad news for everyone picking the game up, the team behind Watch Dogs 2 is working on a fix.
Here's the official statement:
Watch Dogs 2 Official Statement
During the pre-launch phase of Watch Dogs 2, we were disappointed to discover an issue tied to the seamless multiplayer feature that caused the game to lag and crash periodically. In order to eliminate that issue at launch and for players to enjoy a smooth game play experience, we have decided to wait to launch the seamless multiplayer feature so it would not impact the core gameplay experience.

To be clear, players can fully enjoy the entire single-player experience without any concerns. Additionally, co-op is still fully functional by inviting friends through the game menu. However, the Bounty-Hunter mode and other activities that would occur with other outside players who enter your game will be unavailable until the issue is resolved. We truly appreciate the patience of our player community.
Hopefully we can see the game's multiplayer go live later this week. As always, we'll let you know once Ubisoft announces when the update will be available for download.
New to Watch Dogs 2? Here's some info about it:
Explore the birthplace of the tech revolution as Marcus Holloway, a brilliant young hacker who has fallen victim to ctOS 2.0's predictive algorithms and accused of a crime he did not commit. In Marcus' quest to shut down ctOS 2.0 for good, hacking is the ultimate weapon. Players can not only hack into the San Francisco Bay Area's infrastructure but also every person and any connected device they possess to trigger unpredictable chains of events in this vast open world.

Features:
PLAYSTATION EXCLUSIVE – Play all Mission Packs 30 days early. Individual Mission Packs and Season Pass sold separately.
– EXPLORE A MASSIVE AND DYNAMIC OPEN WORLD – Experience an incredible variety of gameplay possibilities.
– HACK EVERYTHING- Every person, vehicle and connected device can be hacked. Take control of drones, cars, cranes, and more to use them as your weapon.
– CONNECT WITH FRIENDS – Play Co-op and Player vs. Player activities in a seamless shared world.
– YOU ARE IN CTRL – Develop your skills and combine hacking, weapons and stealth to complete missions in ways that suit your playstyle.
– WELCOME TO THE SAN FRANCISCO BAY – Experience the winding streets of San Francisco, the vibrant neighborhoods of Oakland, and cutting edge Silicon Valley.
We will have our review of Watch Dogs 2 later this week. Stay tuned!