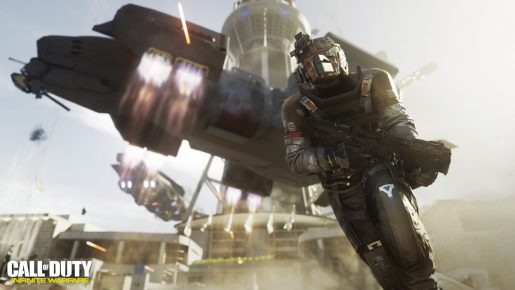 Even though the "PC" is considered to be one platform, Call of Duty: Infinite Warfare is segregating players. People that bought the game on Steam cannot play with Windows 10 players as vice versa.
Eurogamer pointed out something very interesting while looking at the FAQ section of Infinite Warfare on the Activision Support website. Details have been posted below for you to see.

Can I play Call of Duty: Infinite Warfare or Call of Duty: Modern Warfare Remastered for Windows 10 on Windows Store with my friends that are playing on another PC platform? No, you can only play these titles with other users of Windows 10 on Windows Store.
There have been no further updates on this issue. If you want Infinite Warfare on PC, I highly suggest you buy the game on Steam. It's likely you won't find anyone online playing it on Windows 10. Sadly, the game doesn't offer cross-play with PS4 and Xbox One users too.