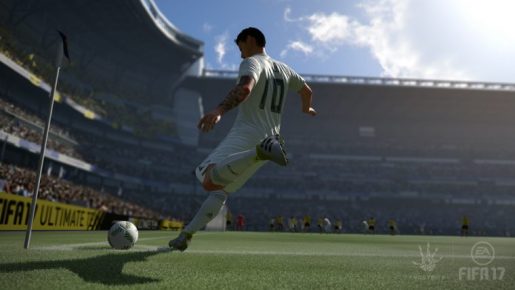 EA Sports has announced that FIFA 17 will be free to play this Thanksgiving weekend. This gives you a chance to play all the game modes for no additional fee.
EA said: "During the FIFA 17 Free Trial you'll be able to play the full game** this weekend on Xbox One and PlayStation 4. Experience acclaimed new story mode The Journey, FIFA Ultimate Team, Career Mode, and more"
The free trial period starts from " November 24th at 10AM PST and ends November 27th at 11:59PM PST". Only a portion of The Journey is accessible, but all other game modes are included fully.
You need to have either a PSN and Xbox Live account to play the free trial. You also need to have an EA Account and be connected online at all times.