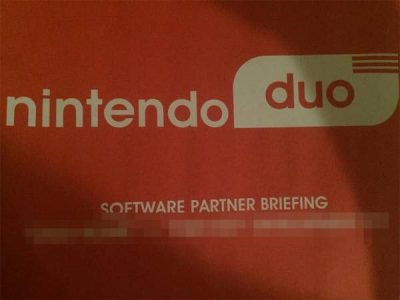 An image has popped up online that suggests the Nintendo NX may have a new name. That new name is the Nintendo Duo if the image is legitimate.
The Nintendo Duo image first popped up on a Japanese forum and has now since been shared on NeoGAF. The image could be real, although it could be fake since people love to fool others.
Nintendo has been awfully silent about the NX for a very long time even though it's supposed to be out in March 2017. Hopefully an announcement is happening soon as people are curious to know what it looks like and what it can do.