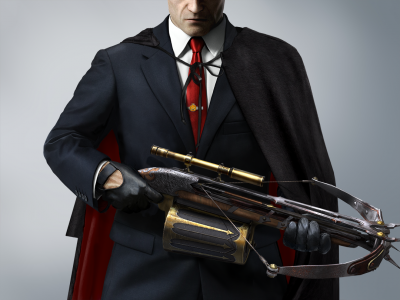 Square Enix Montréal has released a time-limited All Hallows' Eve free update for its mobile title Hitman: Sniper.
Until November 24th, players will be able to equip Agent 47 with a "deadly crossbow" called the Exorcist. This brand new weapon comes with three abilities: "summoning an unfriendly ghost, vicious impaling and a volley of lethal, barbed arrows". As well as the Halloween themed weapon, Agent 47 will find new missions in a Halloween styled Montenegro.
Hitman: Sniper is available on mobile and tablets. Offering gamers over 150 missions to complete as Agent 47, players can unlock sniper rifles and abilities as they attempt to top the leaderboards.