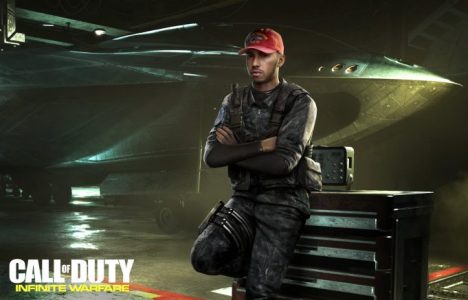 UFC's Conor McGregor is not the only celebrity athlete in Call of Duty: Infinite Warfare. Formula One racer, Lewis Hamilton, has also been added to the game.
Hamilton plays the role of an engineer who is stationed in one of the game's warships. You may see him during the opening sequences of the game.
"I've been a Call of Duty fan for long time, so it's an absolute honour to be part of this game and the franchise" said Lewis Hamilton. "The experience of being put into the game – from the facial scanning process to working with the team on the performance capture stage and just being able to meet the developers at the studio to get a glimpse at all the hard work that goes into the game – this has been an incredible experience."
Call of Duty: Infinite Warfare is out for PC, Xbox One and PS4 on November 4th, 2016.