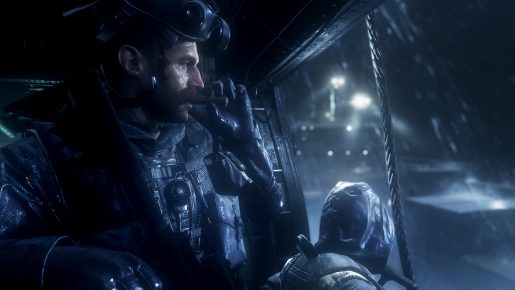 If you plan on playing the remastered version of Modern Warfare, you are required to insert the disc of Call of Duty: Infinite Warfare to play it.
The official website of the game posted the following message: At launch, Call of Duty: Modern Warfare® Remastered will contain only 10 MP maps from the original Call of Duty: Modern Warfare game. Additional MP maps will be made available by 12/31/2016. Modern Warfare Remastered is a full game download (game disc must be inserted to play Modern Warfare Remastered). Internet connection required. For more information, please visit www.callofduty.com/MWR_FAQ.

Clicking on the FAQ section, Activision further posted that you need to own a copy of Infinite Warfare in order to play Modern Warfare Remastered. They are not selling it separately for some reason.
This may have been done to prevent people from selling off their copies of Infinite Warfare. You better keep the disc safe because you need it inside your console or else Modern Warfare might not play for you.