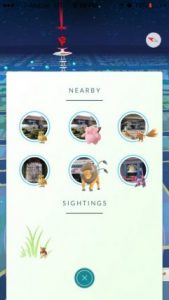 The Pokemon Tracker in Pokemon Go has been useless pretty much since the game first came out. Now Niantic are testing out a newer tracker.
A new update was released for Pokemon Go earlier this week, but only some users have seen the new tracker. It was first noticed by users over on Reddit.
It pretty much shows you images of where nearby Pokemon might be. Rather than guessing where Pokemon are, you can look at the photos for nearby Poke Stops on where their location is. It's not as good as Pokevision was, but it's a good start.