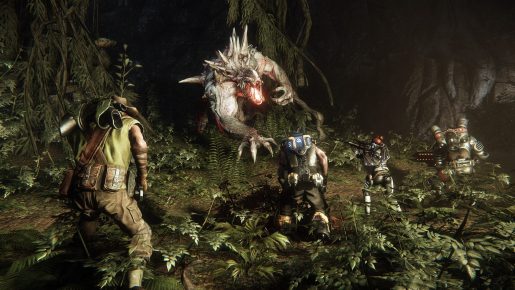 The free-to-play version of Evolve is proving to be popular as expected. The player count has increased by a tremendous amount.
Evolve is now free for PC players and the player count was depressing when the game wasn't free. Players dropped to a low 150 active players per day. With the free price tag, this has grown to over 40,000 active players per day.
Turtle Rock Studios is sure to be happy with the increased number of players. They are now going to focus on the console versions.
The game was criticized at launch for its lack of content which is why so many people dropped out and never played it. With more players involved, the game is sure to have a longer shelf life now.