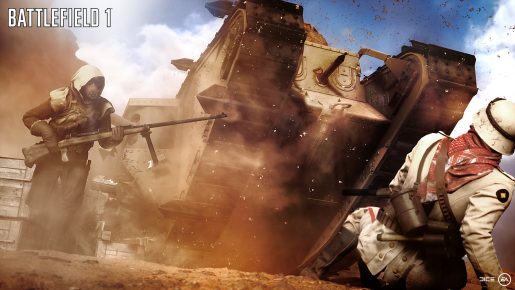 EA has released the official gameplay trailer for Battlefield 1 during its EA Play event this weekend. It shows all of the chaotic stuff that you can do.
Much like other Battlefield games, Battlefield 1 allows you to pilot many vehicles. You can drive tanks, fly planes and more. Not to mention the trailer shows how great the graphics look like.
The game also has some of the most brutal melee combat ever seen in the series. The game comes out for PC, PS4 and Xbox One on October 21st 2016.