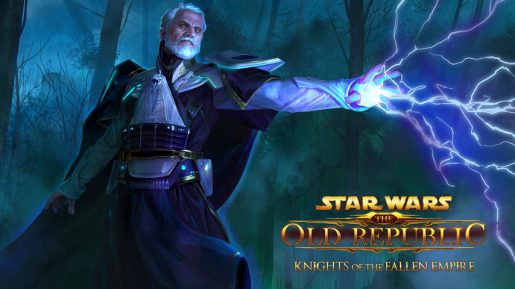 BioWare is pleased to announce today that SWTOR: Knights of the Fallen Empire will get its twelfth chapter this April 7.
The next chapter will be called Visions in the Dark where players will venture deep into the savage wilderness of the planet Odessen to face the immortal Emperor Valkorion for the first time since becoming the Outlander. As part of the confrontation, players will uncover dangerous secrets about their destiny that bind them to their dark enemy. For those that can master the challenge, there is a great reward waiting – a powerful new weapon inspired by some of the greatest Force users in the galaxy. Meanwhile, the player's Alliance will risk everything in a life-and-death mission to strike at the very heart of the Eternal Empire – this intense battle offers the chance to shatter Arcann's forces forever.
As always, gamers who remain a subscriber will get a cool reward. Those who subscribe by April 1 will receive added firepower with the bold HK-55 inspired weapon set that includes in-game items such as HK-55's Sniper Rifle, Blaster Pistol and Vibro Sword.
Check out the trailer below: