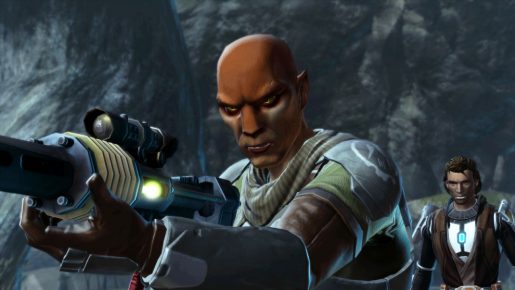 BioWare announced today that on March 10, the much awaited Chapter 11: Disvowed of SWTOR Knights of the Fallen Empire will finally be released, continuing the expanding story of the hit MMO.
Disavowed follows the Outlander's story beyond Anarchy in Paradise and re-introduces a familiar face, Major Jorgan, the commander of the elite soldiers of Havoc Squad. Starting March 10, Jorgan joins the Alliance and battles alongside the Outlander in a deadly mission deep behind enemy lines. It's up to the Outlander to determine how far Jorgan and his soldiers are allowed to go in the war against the Eternal Empire.
Gamers who remain a subscriber can join and play the center of their own KotFE story for free during their subscription period. Those who remain a subscriber by March 1, 2016 will receive 2-Day early access to Chapter 11 and the HK-55 Inspired Helmet which gives players a legendary likeness to the iconic Assassin Droid.