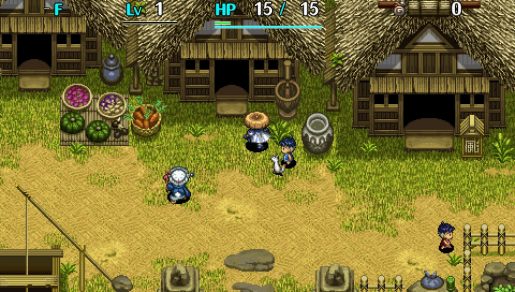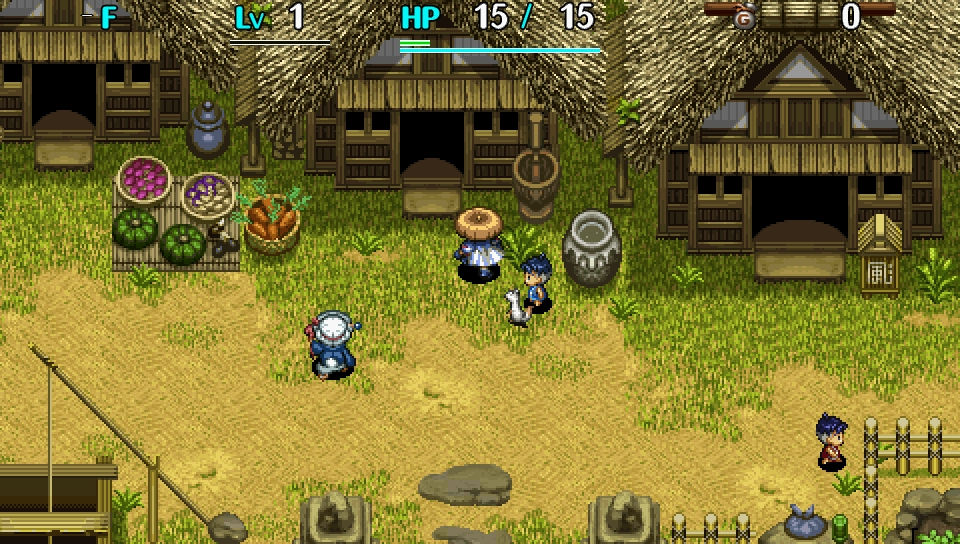 Aksys Games is pleased to announce today that on July, they will be releasing Shiren the Wanderer for the PS Vita.
Shiren The Wanderer: The Tower of Fortune and the Dice of Fate features classic RPG gameplay where players have to assume the role of Shiren, a seasoned wanderer, whose most trusted companion happens to be talking weasel named Koppa. The PS Vita version is the enhanced and expanded update of Shiren The Wanderer 5, which was previously available only in Japan. Part of the longstanding Mystery Dungeon series, TTOFATDOF looks to continue the tradition of rogue-like RPG by offering players a gaggle of dungeons and monsters to conquer.
The "rogue-like" genre is somewhat notorious for its challenging gameplay mechanics, but to prospective wanderers I say fear not! Grab a friend and traverse goodie-filled dungeons together with co-op mode! Once you've pillaged your fill as a dynamic duo, you can challenge each other in battle mode for glory and bragging rights. Fallen and can't get up? Send out a rescue request and have your closest friend revive you on the spot! Seriously, questing for loot in dangerous domains has never been easier.
Shiren The Wanderer for the PS Vita will launch on July 26.