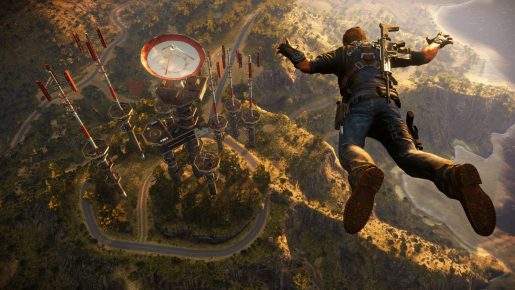 Now that Just Cause 3 is finally out across all platforms, there are numerous reports from gamers about the performance issues of the game.
Issues about the performance of the game varies from the memory leaks, very long loading times, and frame rate problems have been plaguing each platform, especially the Xbox One version. Fortunately, Square Enix has listened and will be issuing a patch, but however, no release date has been set.
Here's the statement they posted on Steam:
"…We know that some of you are encountering some technical issues – we're looking into them all and we're fully committed to providing you the best possible experience.

We know you're going to want specific information on when a patch will land and what will be fixed – we would love to give you that information, and we will as soon as we have it. But right now, a little over one day since we launched, we have huge numbers of players in our enormous game world and we're monitoring all the data coming in.

We need a little bit of time to recreate some of these issues and build fixes. Rest assured though – we are fully committed to making Just Cause 3 as awesome as possible. We already know loads of people are having a blast with the game but we'll do all we can to make sure everyone is laughing and smiling as they play."
We should have our review of Just Cause 3 later this week. Stay tuned.