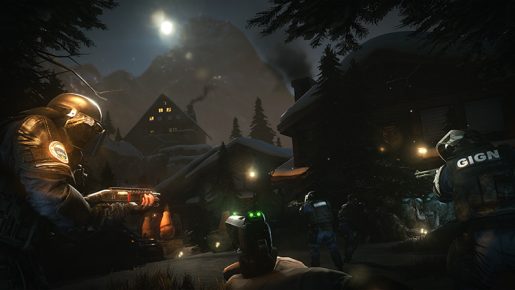 Ubisoft announced today that Rainbow Six Siege will be getting a Season Pass when it launches on December 1 for PS4, Xbox One and PC.
The Season Pass comprises of a year-long premium membership featuring exclusive early and instant access to post-launch operators, a permanent boost to allow players to unlock content quicker, exclusive weapon skins and more.
The Tom Clancy's Rainbow Six Siege Season Pass includes:
• Seven-day exclusive early access to the eight new operators that players can instantly add to their roster upon release
• Permanent 5% Renown boost to allow players to unlock content quicker
• The exclusive Season Pass Porter weapon skin
• The Safari Bundle of five weapons skins
• Two extra daily Renown-earning challenges
• 600 R6 Credits that can be used to purchase additional in-game content
Starting next year, Rainbow Six Siege will receive four major content expansions that are divided into seasons. The first season DLC, Operation Black Isle, will be released in January and introduces two new operators from the JTF2 counter-terrorism unit, a brand new map, and more.
Fans can pick up the Season Pass for $29.99 or it's included in the Rainbow Six Siege Gold Edition.