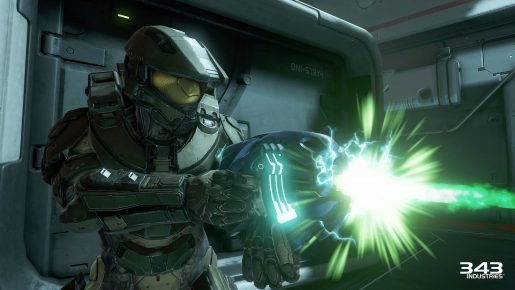 Following the successful launch of Halo 5: Guardians, Microsoft announced that the game itself was the biggest Halo launch and fastest-selling Xbox One exclusive game to date with more than $400 million in global software and hardware sales, pushing the franchise to over $5 billion lifetime.
According to Microsoft, the game has the highest week one attach rate for a Microsoft first-party title on Xbox One, was the most played of any game on Xbox One, and the most played game on Xbox Live.
In addition, fans have logged more than 21 million hours of total gameplay, including 12 million hours in campaign mode and nine million in multiplayer mode. Seven million multiplayer matches have been played across Arena and the new warzone mode. Over 45 million REQ packs have been acquired.
We should have our Halo 5: Guardians review later this week. Unfortunately, Microsoft did not announce how many the games were sold.