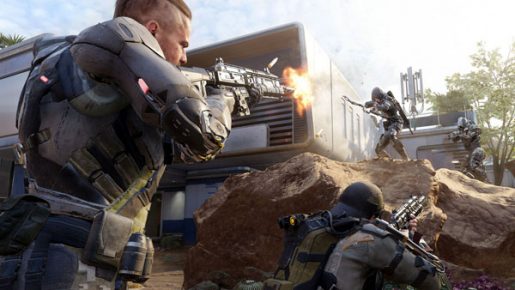 Activision has just released the official Call of Duty: Black Ops III live action trailer.
The entertaining and humorous "Kevin" trailer was directed by Wayne McClammy and features Michael B. Jordan, Cara Delevingne and Marshawn Lynch. The live action piece follows the better than beast mode Kevin destroys enemies from robots to zombies. So sit back, relax and enjoy some epic Kevin action.
Call of Duty: Black Ops III is set for release worldwide on November 6th.