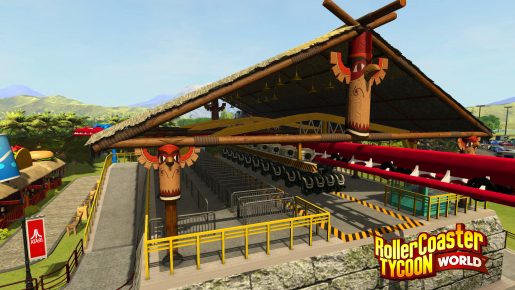 Atari has recently confirmed when the first beta weekend for RollerCoaster Tycoon World will take place and what it will include.
Available to all PC pre-order customers, the first beta weekend will run from this Friday at "approximately 6PM EDT", October 30th until Monday, November 2nd, at "around 1PM EST". For those who have already pre-ordered, the game should automatically be available for you to download via a Steam update. Atari has confirmed that the content will total around 3GB for the first beta.
The Beta will include the "Forest" map in a Sandbox mode. The developers are disabling two main features for the beta weekend to obtain feedback on a select few features. In the first beta weekend both financial and peep simulations are disabled. At this time, Atari has announced at least peep simulation will feature in the second beta weekend scheduled for November. Features that are available include:
• The full coaster builder
• All coaster types
• Almost all simulation features enabled "from Operations Screens, to Physics, to Building."
• Coaster Riding (first person camera mode)
• A selection of in-game scenery options
• Queue and path systems
• Terrain Deformation/Water system
With RollerCoaster Tycoon World Beta on October 30th, Atari are keen to point out that they continue to optimize the title from the "ton of feedback" they expect to receive from the beta.