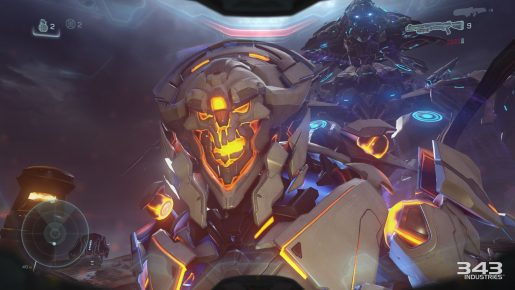 For quite some time, Halo 5: Guardians is one of my most anticipated games of 2015, especially for the Xbox One. Upon receiving my review copy several days ago, I got so excited, I immediately downloaded it and stayed up all night to play through the first three missions. It's been over three years since the last Halo game was released and with Halo 5: Guardians, it's really a good feeling to play as Master Chief again and get back to action with the Covenants. The first three missions are fantastic and I'm here to tell you all about it.
As a big Halo fan, the formula used in all Halo games released so far is kinda getting old. Fortunately, 343 Industries wanted to change a bit of its gameplay and yes, from what I've played so far, it's fantastic and shooting down Covenants never felt so good.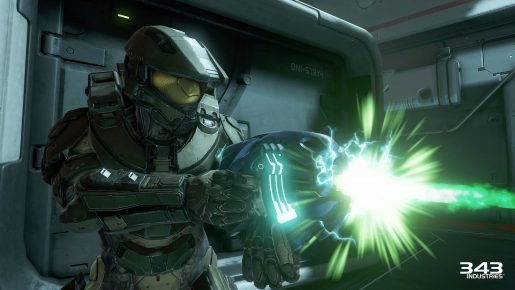 The moment I started the game, I was immediately dropped in the middle of the fire fight with Spartan Locke and with his team. The controls feel somewhat different, though the fluidity of taking down enemies and using different weapons available in the three levels feels solid for a shooting game. The awkward controls from the past Halo games are changed and I think it's a good thing. Since I was annoyed with how Master Chief can't aim with the weapons he uses in past games, I'm glad he and Spartan Locke can now do it.
Since we are not allowed to reveal much of the story and past mission 3, from what we have played in the first three missions, something is brewing and a huge plot is ahead of Master Cheif and Spartan Locke. So far, it seems that this game will have a story that will be a lot better than the past Halo games. Familiar characters have appeared though and I can't wait to see more of their involvement. Since there are two characters that you will play as, one thing we are sure of, you can expect a huge plot to be unveiled in the end and I can't wait to see it!
Visually, Halo 5 looks impressive and yes, there are several improvements over Halo 4. The topography of the field is huge. Expect a lot of enemies to be scattered around, though you can plan your attacks and not just run and gun like in previous games. In all honesty, there's a certain part of the game where I felt it's somewhat of an open world, which is a good thing. In terms of the cutscenes, it looks very good as there are is so much detail now compared to the past games. Not to mention the lip syncing has improved and the solid 60 frames per second makes everything a visual eye candy. So far, the space environment in the second mission is my favorite. Since I've only seen a couple of environments, I personally can't wait to see what's more to come.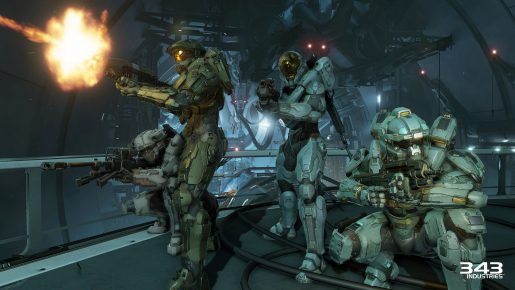 Unfortunately, I wasn't able to try out the multiplayer portion since we have to wait until next week to play it. Though, once it's available, one of the things I'll immediately try out is the co-op. From what I have played so far, I think it's best to play the game in co-op as playing in Legendary mode has gotten me a lot of deaths doing the missions alone. It would be awesome to play with my other journalist friends to try it out as soon as the multiplayer content goes live next week.
Ending my early impressions here, I am pleased to say that from what I have experienced so far, Halo 5: Guardians is off to a great start. There are so many things that I have to see for myself before putting the final verdict. There's that campaign I have to beat in a couple of days and a multiplayer portion to experience next week. A lot of Halo 5 goodness to experience before the game launches and I can't wait to share it all with you when the game officially launches on October 27.