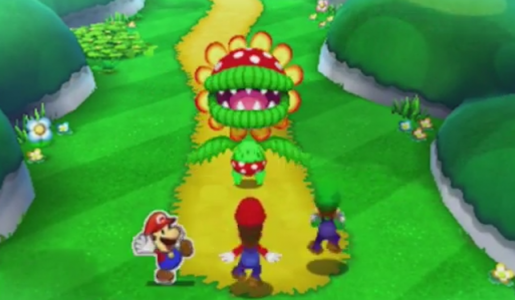 Following the success of Mario & Luigi: Dream Team for the Nintendo 3DS, Nintendo announce today that a follow up title called, Mario & Luigi: Paper Jam is coming out Spring 2016.
For gamers who have played a Mario & Luigi game before, the essential gameplay is quite similar in Paper Jam, though they added a little flavor from the Paper Mario games. Based on what was shown in the trailer, more exciting adventures await, not to mention new bosses are there!
Mario & Luigi Paper Jam is due out Spring 2016 exclusively for the Nintendo 3DS.