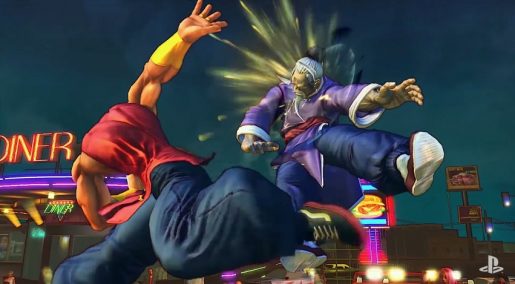 With the release of Ultra Street Fighter IV less than a week away on PlayStation 4, fans were hesitant whether Capcom would support PlayStation 4 fightsticks or not. Earlier this morning, Capcom and Sony confirmed that the upcoming port would in fact support many PS3 controllers.
The upcoming port of Ultra Street Fighter IV will support MANY but not all PlayStation 3 sticks. Models such as the plethora of MadCatz and HORI sticks should work but there are a number of other models that may or may not work, such as Qanba or dual-modded sticks (The Qanba Q4RAF has worked for Mortal Kombat X which utilizes the same LabZero drivers).
Capcom has also put out a trailer reminding fans of the imminent release of Ultra Street Fighter IV for PlayStation 4 next week. This title will be released as a digital-only title on the PlaStation Network for $24.99. Be sure to check out our review next week if this latest revision is worth one last trip to the streets.