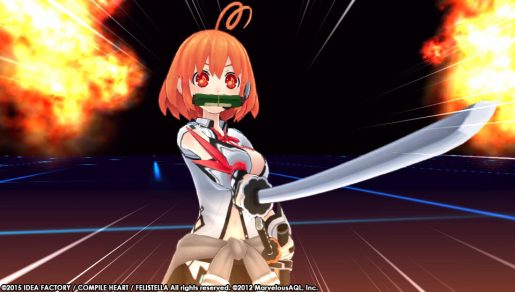 If you're a fan of playing JRPGs on your home computer and need more moe in your life, Compile Heart's next PC release should curb some of those urges with Hyperdimension Neptunia Re;Birth 2: Sisters Generation. Now, with the release date swiftly approaching, Idea Factory will be launching the title at a 50% discount in a similar fashion to the first Re;Birth title.
Hyperdimension Neptunia Re;Birth 2: Sisters Generation will be arriving on the Steam distribution platform starting June 2nd. Normally priced at $29.99, this moe JRPG will be available at 50% off for the first few days of launch. Below is a list of new features that separate the title from the original release on Playstation 3 including 1080p graphics for the first time. In the meantime, check out our review of Re;Birth 2: Sisters Generation on the PSVita!
Gamindustri in 1080! Experience all the humor, turn-based battle, and crazy HDD transformations of Re;Birth2 with the sheen of 1080p excellence!
Four or More for War! Have up to 4 characters on the battlefield, and 4 more on the sidelines, ready to jump in and give their support!
Stella goes Rogue! Send Stella out to brave Gamindustri's dungeons in this realtime mini-game and she'll collect all kinds of treasure for you – you just sit back and eat pudding! Be careful though, because if she dies in the dungeon, she'll lose all her special gear!
The World's your Oyster! Customize the Gamindustri experience with Plans, which allow you to do things like increase/decrease enemy difficulty, change the items you'll receive from a dungeon, and more!
Build-a-Sword! Use Idea Chips and Blank Discs to create custom equipment that can open up new worlds of skills for you!