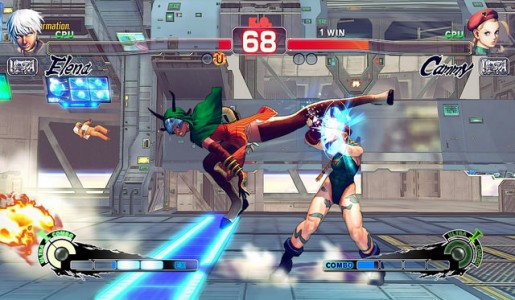 If you've been looking for more fighting games under your belt on the PlayStation 4 and Mortal Kombat X isn't quite doing it for you or want to finally transition into the next-gen age of Street Fighter, the wait will soon be over.
Capcom has confirmed that the PlayStation 4 iteration will be arriving in only a few short weeks. Not only will fans be able to pick up the definitive edition of this fighting game, but it will also pack in all of the DLC produced thus far. This means every character, every stage, and every costume released for Ultra Street Fighter IV in one package. To satisfy the more dedicated tournament players, Capcom and Other Ocean Interactive have addressed the matter of input lag from the PlayStation 3 version and aim to make this version the new tournament standard. That means no more worrying about Exciting Street Scene or Small Airfield ruining your game when you're going for a frame perfect combo.
Ultra Street Fighter IV on PlayStation 4 will hit the PlayStation Store in North America and Europe on May 26th at a price of $24.99USD. No physical release has been planned for this updated release of Street Fighter.