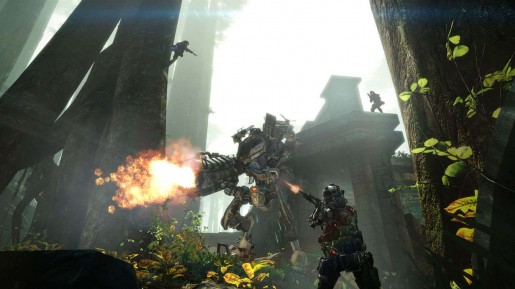 Yes! The sequel to the award winning Titanfall will no longer be a Xbox exclusive as it's coming to PS4 and PC as well in the near future.
Respawn Entertainment founder and CEO Vince Zampella told IGN that they are indeed "working on a sequel" and that it will be a "multiplatform" title.
Unfortuantely, Respawn didn't share any details on the upcoming Titanfall sequel. However, there is a possibility that DLC for Titanfall 2, like the map packs, will be distributed differently. Zampella said, "I think having the maps like that in packs, it does split the community and it makes it harder for matchmaking, it's messy. Yeah. I don't know we won't do it again, I can't say that for sure, but the idea would be to do something different."
We'll let you know when we hear more about Titanfall 2. Rejoice Sony fans! You are finally getting Titanfall 2!