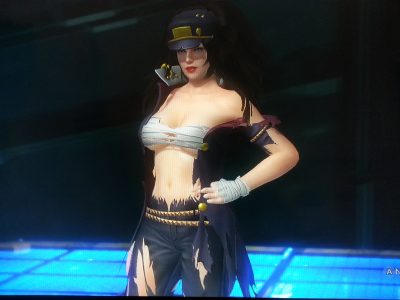 Dead or Alive 5: Last Round, the latest entry on current-gen consoles, will soon be receiving its first set of cross-over costumes from Senran Kagura.
Each of the sixteen ninja girls (all minus Alpha-152 and the Virtua Fighter guest characters) will receive costumes modeled after characters from the Senran Kagura series. Some of them work quite well with the girls of Last Round, especially Marie Rose (Mirai) and Rachel (Daidoji). Each of the costumes will set players back $2.99 or will be available in a complete Senran Kagura Mashup pack for $33.99 or with the Costume Pass for $92.99. The costumes are currently live on the Xbox Live Marketplace and should be arriving with tomorrow's Playstation Store update.
A full gallery of the sixteen Senran Kagura Mashup costumes can be seen below. On Playstation 4 and Xbox One, these costumes will feature a limited amount of destructibility, nowhere near as revealing as that of the real Senran Kagura ninja ladies.