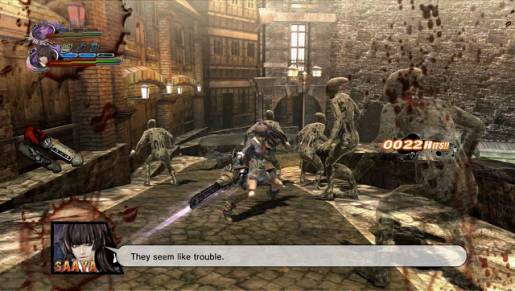 The ladies of the so-called Bikini Samurai Squad will finally be able to stretch their legs outside of the native land of Japan later this year with the upcoming Onechanbara Z2: Chaos.
Onechanbara Z2: Chaos, the first entry in the series to be released for Sony's nextgen console, brings with it the over-the-top zombie slaying action that the series is known for. Four scantily clad ladies will be at your disposal, complete with upgradable skills and costumes to unlock. New to the series is an addition of an English dub as well as the original Japanese audio for your listening enjoyment. XSeeD will be handling the North American release of Onechanbara Z2: Chaos, with NIS America handling the European side of publishing.
Regardless of which side of the pond you live on, Onechanbara Z2: Chaos will be arriving exclusively on the Playstation 4 in Fall 2015. In the meantime, check out this new trailer courtesy of XSeeD Games.