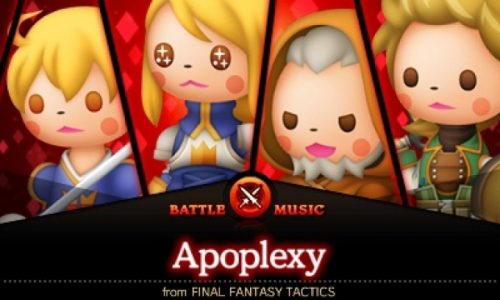 Starting today on the Nintendo 3DS eShop, players of Theatrhythm: Final Fantasy Curtain Call can get their hands on six new DLC tracks.
New to this wave of song DLC is only one new field music sequence: Into the Thick of It from Secret of Mana. Five new battle tracks are included as well:
·         "Assault" (FINAL FANTASY X)
·         "Apoplexy" (FINAL FANTASY TACTICS)
·         "Beat Them Up!" (Romancing SaGa)
·         "Battle with Magus" (CHRONO TRIGGER)
·         "Hills of Radiant Winds" (NieR Replicant & NieR Gestalt)
This latest wave of DLC tracks for Theatrhythm: Final Fantasy Curtain Call follow the typical pricing structure of $0.99/£0.89/0.99€ per track, depending on which region you're playing the title in.