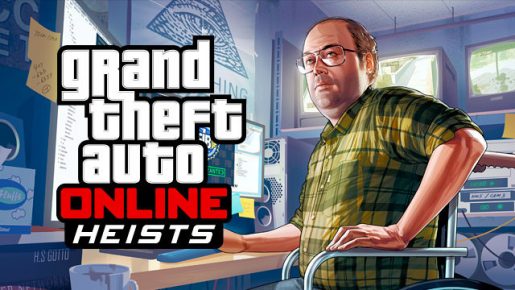 Rockstar Games is pleased to announce today that the much awaited patch that adds Heists in the popular Grand Theft Auto Online is now live.
To get the Heists on your GTA Online, simply pop your Grand Theft Auto V disc and a patch will download. The patch is weighing at least 4.5GB and will take some time to download if you are on a slow internet connection.
Online Heists span numerous missions featuring new gameplay, vehicles, weapons, and scenarios to test a team's full set of skills: from computer hacking to stealth infiltration, precision driving to aerial dogfighting, sniping, skydiving and much more.

There are five total Heists including an initial introductory Heist for two players.

In addition to the five Heists, the update will also bring a host of new content including Adversary Modes, Daily Objectives, Free Mode Activities, plus new weapons, vehicles, challenges, and much more.
PC gamers will have to wait until April 14 for Grand Theft Auto V and the GTA Online Heists.