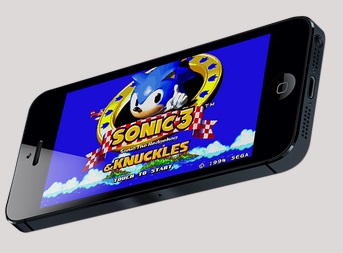 An independent title being developed by Taxman and Stealth, two notable contributors in the Sonic fan community, have announced their plans to bring Sonic 3 Remastered to a new generation of gamers.
Developed by the same people behind the recent Sonic remasters for mobile (One, Two, and CD were all separate projects released for iPhone/Android), the duo have created a working prototype of the final Genesis installment and need fan support. Currently in the midst of an online petition campaign, the fan project is in the early phases of getting official support from Sega Networks before engaging in full-scale development. Their petition on Change.org for permission to develop Sonic 3 Remastered has already garnered over three thousand signatures. A trailer announcing their basic plans for a mobile-centric Sonic 3 Remastered collection can be found below, featuring a number of additions including true S3&K support, new modes for the minigames, and new cutscenes.
You can check out the full details on Sonic 3 Remastered and the fan campaign to bring it into fruition here.