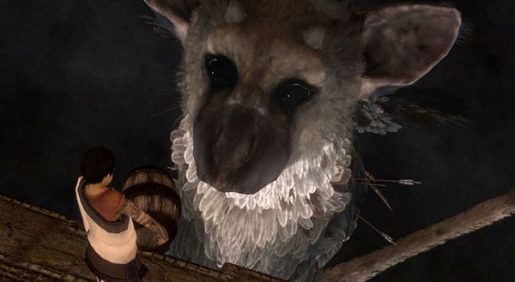 After a lack of intent to use the trademark, Sony has let the trademark for The Last Guardian lapse.
As the third title from Team ICO, The Last Guardian has been under a long development cycle that's now spanned two console generations for Sony. Formally announced at 2009's E3 press conference, the adventure title has been in and out of the news quite infrequently and most recently failed to make an appearance during last year's PlayStation Experience. The following information regarding the trademark abandonment for The Last Guardian can be seen below, compiled by Neogaf user Rösti.
Generated on: This page was generated by TSDR on 2015-02-16 11:27:22 EST
Mark: THE LAST GUARDIAN
US Serial Number: 85700141 Application Filing Date: Aug. 09, 2012
Register: Principal
Mark Type: Trademark, Service Mark
Status: Abandoned because no Statement of Use or Extension Request timely filed after Notice of Allowance was issued. To view all documents in this file, click on the Trademark Document Retrieval link at the top of this page.
Status Date: Feb. 16, 2015
Publication Date: Nov. 20, 2012
Notice of Allowance Date: Jan. 15, 2013
Date Abandoned: Feb. 16, 2015
Whether this indicates a change in The Last Guardian's title or true abandonment remains to be seen but we will keep you updated on any news coming out of Sony and Team ICO!