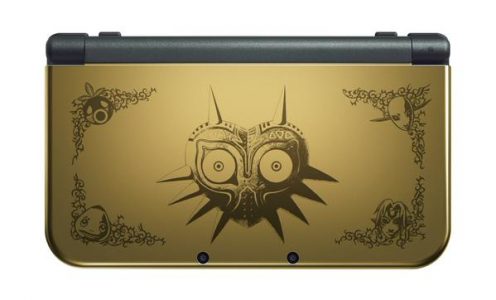 In a move seemingly either misdirected towards scalpers that ordered multiple units, or possibly just an inventory management issue, Best Buy has begun cancelling select preorders of the Majora's Mask New Nintendo 3DS XL system.
Best Buy sent out emails to those affected by the order cancellations, stating that the units preordered "exceeded the quantities made available to Best Buy." The email also claims that Best Buy will be "unable to fulfill all of the pre-orders received" while offering no indication if it was a random selection or if they were targeting customers that were ordering two or more handhelds.
As an offer to make good, Best Buy has been sending out vouchers for $50 in Best Buy credit with the hopes that customers would use that towards a standard variant of the New Nintendo 3DS XL. For those affected and have not received their coupon, Best Buy does offer a dedicated forum to voice one's grievances.