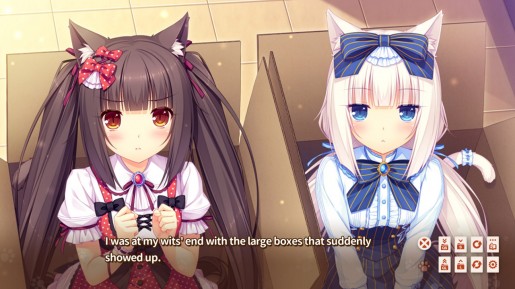 Steam is quickly becoming the platform to hang out on if you want to play the latest visual novels from Japan. Next up on the release slate is NEKOPARA Volume 1, a title featuring a pair of flavor-themed catgirls.
NEKOPARA Volume 1 follows the adventures of Chocola and Vanilla, a pair of catgirls raised by the main character's family and a sort of mascot for the creator Sayori. The on-screen characters feature an "E-Mote" system, giving the characters breathing animations and other movements, similar to that seen in the more recent Hyperdimension Neptunia releases. Character art is done by Sayori of Sayori NEKO WORKS, known for her more adult-oriented works.
A demo is currently available for NEKOPARA Volume 1 on Steam, with a full game release scheduled for December 30th.