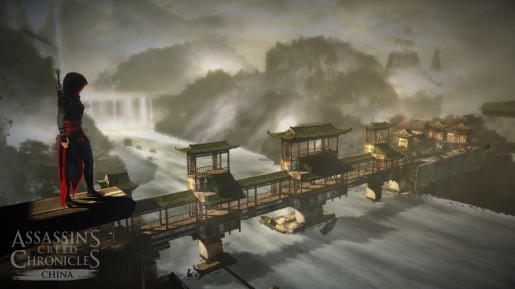 Assassin's Creed: Unity has had its fair share of criticism regarding the initial reception. Next up in the storied saga of Arno Victor Dorian's life is the cancellation of a season pass that would have extended the game with additional content.
Priced at $30, the Unity season pass included the Dead Kings scenario package, Assassin's Creed Chronicles: China, A Prince of Persia styled 2d side scroller, and more additional content. As a gesture of good faith, Ubisoft will be releasing the first bit of Dead Kings DLC free of charge when it launches on December across all three platforms. In addition, Unity season pass holders (or those that purchased the Gold Edition that included the additional content) will be able to receive one free Ubisoft title listed below.
Am I eligible to receive a free Ubisoft game?

If you purchased the Season Pass or Assassin's Creed Unity Gold Edition (which includes the Season Pass), you are eligible to choose one free game from among a select list of Ubisoft titles.* These are:

The Crew
Far Cry 4
Watch Dogs
Assassin's Creed Black Flag
Rayman Legends
Just Dance 2015

We are currently setting up the system to process this offer. We will provide an update on how to claim your free game soon.