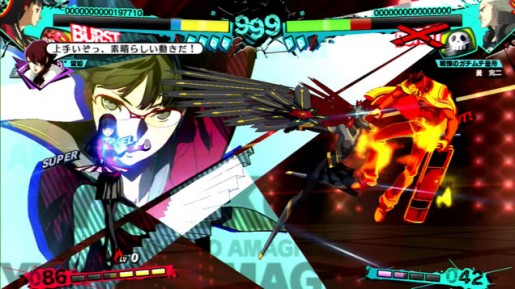 Chances are you've been playing Persona 4 Arena Ultimax for a few hours and might be growing old of Rise-chan's voice guiding you into battle. If you're looking to get a little more variety in combat, here's how you can unlock some additional navigators.
Knowing HOW to get the Navigators is the easy part, but actually doing the deed will be quite tricky.
To unlock additional navigators for use in Persona 4 Arena Ultimax:
Go into Score Attack mode with your chosen character

Access Course A on Risky difficulty and play it through to the end (Continues allowed)

Repeat for the 3 remaining Courses
By the time you finish the fourth course, you should have an additional navigator voice unlocked. Some characters are not available for use in battle, namely those that were not Navigators in the original Arena or were download-only do not qualify. In addition, both versions of Sho Minazuki, Adachi, and Shadow Labrys are not unlockable this way.