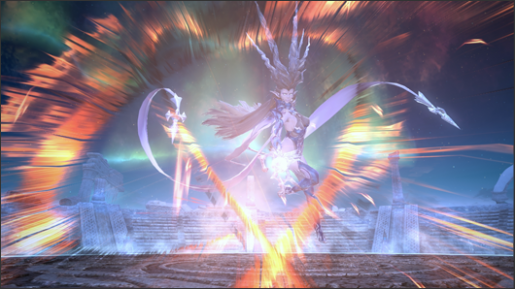 Square Enix revealed today new details of the upcoming Shiva primal fight for Final Fantasy XIV.
Similar to past Primal fights in Final Fantasy XIV, the hard mode of Shiva's fight will be part of the story mode. The Extreme mode will be unlocked after finishing the hard mode. Here's an excerpt from the Shiva fight:
The barren hills and icy peaks of Coerthas play host to countless battles in the never-ending war between the nation of Ishgard and the Dravanian horde. As their age-old struggle wages on, a new threat has emerged: the primal Shiva, Lady of Frost. Who has summoned her, and how will the Warriors of Light stand against this mighty maiden of ice?
There's currently no release date as to when Patch 2.4 will be released but we're hoping sometime this month.