Warriors Orochi 3 Ultimate is the latest and last iteration of Warriors Orochi 3 to grace consoles. With each release in the Warriors series, Koei Tecmo includes a great deal of extra modes and content to keep gamers coming back for another round. Is there enough to this ultimate version, or could Warriors Orochi 3 Ultimate finally be history?
The story to Warriors Orochi 3 Ultimate opens the same way as the original game. Nearly all of Asia's elite officers have disappeared following the sudden arrival of a mythical eight-headed serpent called Orochi, save for three. From then, the three heroes meet with a mystical woman by the name of Kaguya and embark on a time-traveling journey to recover the other lost heroes and try to gain a fighting chance against Orochi and its army of evil beings and demons. The bulk of the game is identical to the story for the original Warriors Orochi 3, so I recommend checking out that review before continuing on.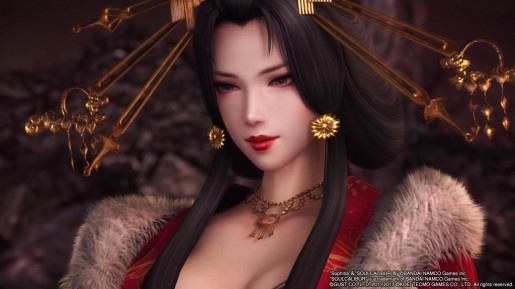 With the original release of Warriors Orochi 3, the story mode was limited to four chapters, ending abruptly after defeating Orochi (and a few minor side missions thereafter). Ultimate goes a great deal deeper, focusing first on Da Ji and Orochi's other faithful generals trying to resurrect him via the use of a mysterious giant stone (The Tale of the Latter Day). Rather than summoning Orochi, instead they summon a woman by the name of Tamomo. Those familiar with Japanese lore would recognize her as Tamomo-no-Mae, a mystical kitsune that's either benevolent or malevolent depending on the storyteller. This iteration of Tamomo focuses on the latter, as she traps many of the cast within a mystical mirror and creates clones of those with the sole purpose of creating mischief and destruction. The second story addition is The Tale of the Former Day and focuses on events that take place before the first game of the series, highlighting Orochi and the crime he committed to become the monster he is today.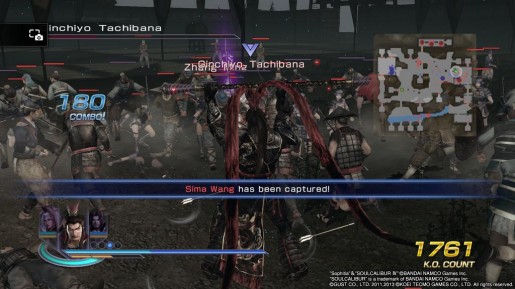 In addition to the expanded story in Warriors Orochi 3 Ultimate, there is a large selection of additional side missions that will unlock additional members of the cast. In one, I had to attack a Chinese province that was merged with modern-day Japan and the DOATEC arena to aide a ninja by the name of Kasumi as she was under attack by demons. In another, Eastern Europe came into scene as I had to join hands with Sophitia of Soul Calibur IV fame as she tries to locate her daughter. These extra side missions open up pretty frequently and usually add characters to the roster at a blistering rate. Just playing through the main story missions, it isn't uncommon to unlock characters three or four at a time. Guest characters spring up from all sorts of crossover games, including Achilles from Warriors of Troy and the Atelier Meruru version of Sterkenburg. In total, over 140+ characters comprise the complete cast with the majority filling out from the Dynasty Warriors or Samurai Warriors franchises.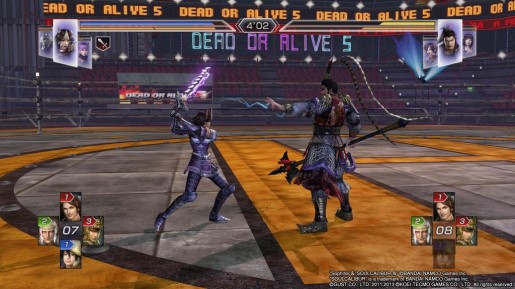 Ultimate also features a slew of new modes to play through. Perhaps the silliest of them all is a two-player arena dueling mode, simply called Duel Mode. In this, players select a vanguard of three characters as well as a palette of four skill cards that are unlocked by expanding your roster or playing enough with certain characters. After that, it's turned into an incredibly unbalanced fighter. In one match, I was juggled almost the entire match by Himiko, in another I played a more rush down style with Ayane and Kunoichi and defeated an entire team before the enemy could land more than a hit or two on me. It's certainly not a mode to be taken seriously and instead provides a small diversion from the large-scale skirmishes the series is known for.
Warriors Orochi 3 Ultimate (PS4/Vita) Review

,