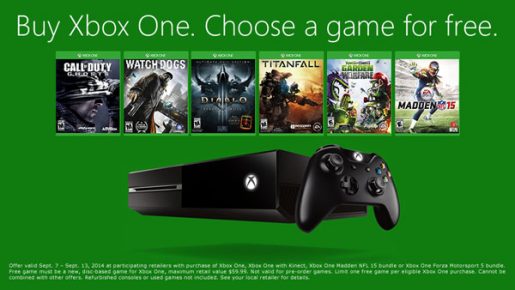 Gamers planning to purchase an Xbox One sometime next week will get any free game of their choice at participating retailers.
Seriously, gamers can even get Destiny or the recently released Diablo 3 free of charge – just as long as you purchase one of the following Xbox One packages:
Xbox One ($399)
Xbox One with Kinect ($499)
Xbox One Madden NFL 15 Bundle ($399)
Xbox One Forza Motorsport 5 Bundle ($499)
The promotion will start on September 7th and will end on September 13th. Those who do not have an Xbox One yet, next week is definitely the time to purchase it.