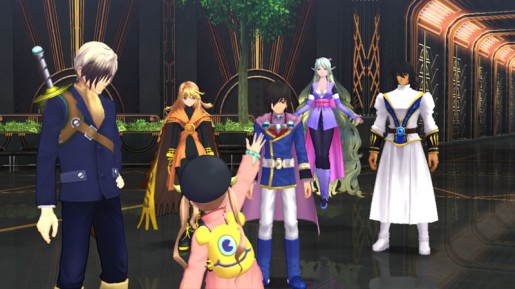 With Tales of Xillia 2 now available in North America, fans of the first game will have something to look forward to when they start playing the game.
For gamers who have played Tales of Xillia, there will be a bunch of bonus items and costumes that Kresnik can wear throughout the game. Just by having saved data from the first Tales of Xillia, gamers will unlock an exclusive costume. To those who want something more, having a clear/complete data will also give out rewards to a deserving gamer.
As for those who have played Tales of Graces f, there will be more costumes that players can unlock. Just by having a Tales of Xillia save file, players who have one for Graces f will get a similar reward – this also applies to those who have a completed saved data as well.
Now, in order to unlock these bonus costumes and rewards, you must first finish the prologue. Once Kresnik finishes his mission, there are a few cutscenes to watch. After the main prologue cutscene ends, you will see a prompt that will indicate that you have unlocked the stuff.
Please note that SAVED FILE and DOWNLOADABLE CONTENT are cross-region compatible.