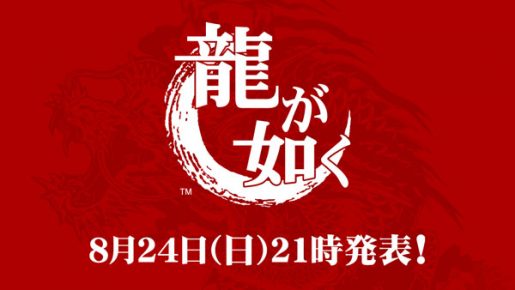 Sega announced today that later this month, a new Yakuza game will see an official revealing later this August.
To those who are interested in seeing this new Yakuza game should tune in via Niconico on August 24 at 21:00 Japan time. Not much is known about the new Yakuza game other than it's coming to the PS3 and PS4. According to Sega, the new Yakuza game will not be a spin-off title like Yakuza: Ishin.
Check back with us later this August for more information on this new Yakuza game.