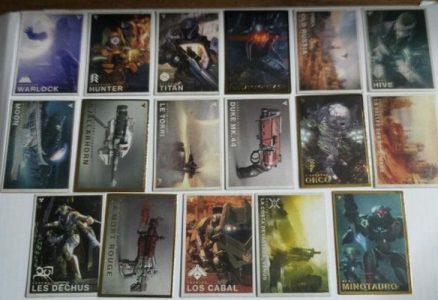 In hopes of building up the ravenous demand for Destiny, Bungie has been passing out trading cards at various trade shows and venues. These trading cards, more than just a collectible, also feature a code on the back to redeem on Bungie's website. Just what these codes are good for is not known yet, but adding them to your profile couldn't hurt for an extra boost when Destiny launches later this year.
First compiled by IGN, there's a semi-inclusive list of cards and the redemption codes offered for Destiny. At the moment, it appears that these codes are not consumable, so just about anyone can get access to these codes in advance. In respect for IGN, we won't post the codes here but you can go directly to IGN to see for yourself.
Destiny launches in North America on September 9th across both Playstation and Xbox consoles with no official PC release announced to date.